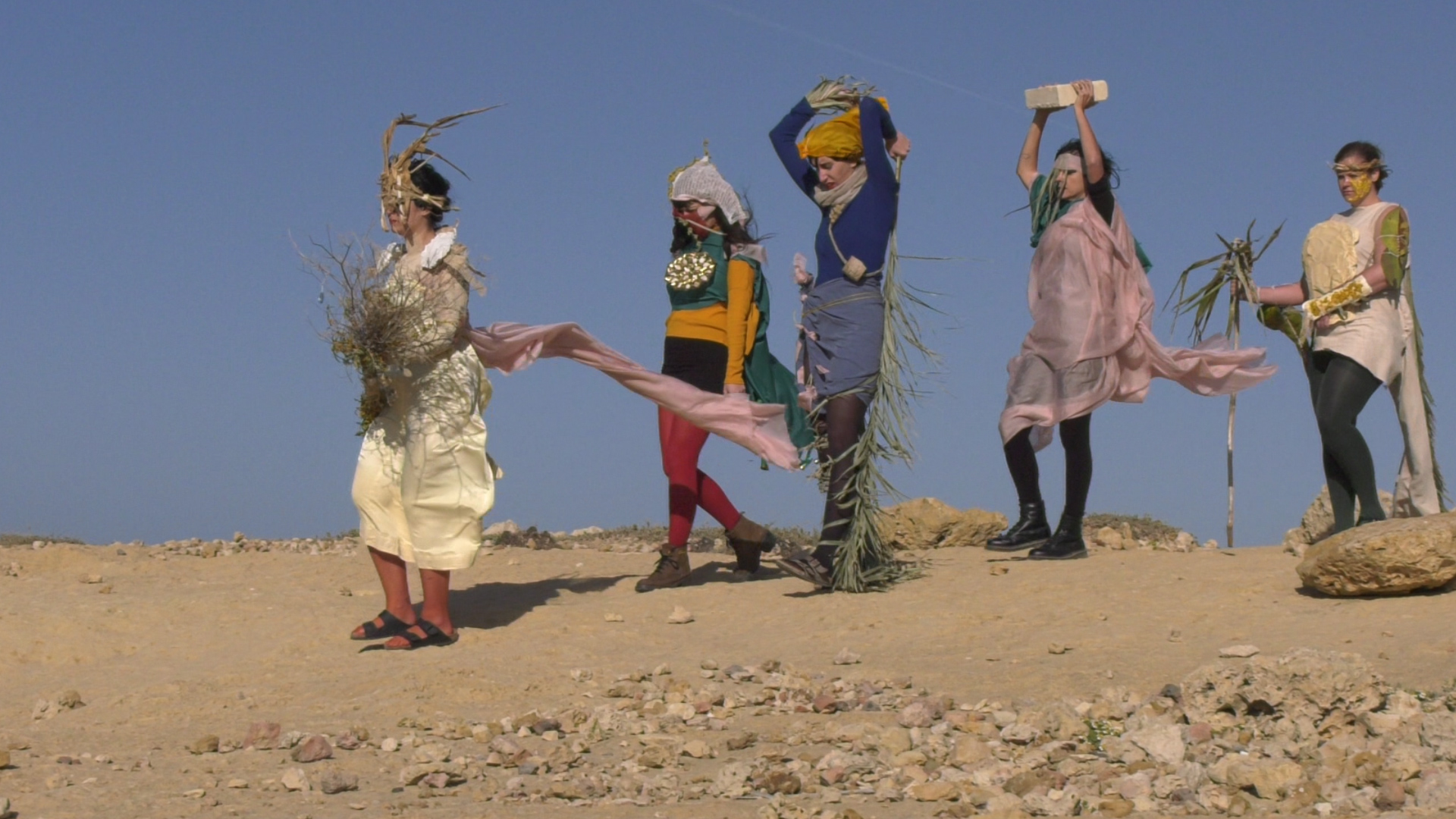 The Procession of the Disappearance

A collaboration between Pearlie Frisch, Marie de la O Garrido, Célia Hay, Lena Heubusch, Candice Japiassu and Stephanie Sant

The Procession of Disappearance was a collective performance dealing with elements that are disappearing and have disappeared from the island of Gozo. The elements tackled were soil erosion, unrecorded legends and the loss of beloved landmarks. The idea of this procession was not to mourn these fragile and disappearing elements, but to celebrate the ephemeral nature of them in the context of Gozo.

The performances and accompanying film were produced during a residency at Spazju Kreattiv, Malta's National Art Centre in April 2018, as part of the official programme of Valletta European Capital of Culture 2018.

The film concluding the group residency premiered at Spazju Kreattiv in Malta during the exhibition programme Not Just The City, running from November 2018 to February 2019.